Personalised Custom Hoodie
Regular price
Sale price
£20.00
Unit price
per
Sale
Sold out

🌟 Snuggle Up in Style with Our Personalised Hoodies! 🌟
Get ready to redefine cosy fashion with a flair that is unmistakably YOU! Our personalised hoodies are not just about warmth—they're your wearable canvas, stitched or inked with your unique vision. Say goodbye to the ordinary, and hello to a hoodie that hugs you back, heart and soul. 🤗💖
🎨 Your Imagination, Our Threads and Inks:
Embroidered elegance or printed perfection? Choose your style! Send us your intricate designs, funky logos, heartfelt messages, or daring doodles, and we'll craft a hoodie that's as unique as your fingerprint.
🥳 Perfect Party for One (or Many!):
Rocking your vibe solo? Go ahead! Need a fleet of fun for the whole gang? We've got you covered. Our hoodies are perfect for individuals, teams, family reunions, and friend squads who want to make a statement together!
💎 Quality that Hugs You Tight:
We're not just about looks—our hoodies are lovingly crafted from soft, durable materials that are meant to stand the test of time. Each stitch and print is meticulously done, promising you comfort and charm, wash after wash.
🌈 A Rainbow of Choices:
Pick your favourite hue from our dazzling spectrum of colours! Whether you're a classic black-and-white aficionado or a lover of bold, electric shades, we've got the perfect canvas for your masterpiece.
🎁 The Gift that Keeps on Giving Warmth:
Looking for a heartfelt gift that wraps your loved ones in warmth and thoughtfulness? Our personalised hoodies are like a constant, cozy hug from you, even when you're miles apart.
✂️ Tailored to YOU:
From XS to XXL and every size in between, we offer a fit that's just right, so you can focus on the important stuff—like deciding whether you're in a 'printed playful' or an 'embroidered elegant' kind of mood!
🚚 Speedy & Safe to Your Doorstep:
We handle each order with personal care, ensuring your hoodie is lovingly packed and swiftly shipped, arriving as your new favourite parcel. 🎁
🌟 Why Choose Our Personalised Hoodies? Because you're not one-size-fits-all, and your hoodie shouldn't be either! It's more than a piece of clothing—it's a piece of YOU, styled to perfection and ready to make every day brighter and warmer.
So, what are you waiting for?
Cue the drumroll, unleash your creativity, and order your personalised hoodie today. Get ready to live, laugh, and lounge in a hoodie that's as fabulous and fun as you are! 🎉👑
Step into your spotlight. Your personalised hoodie adventure starts NOW! 🚀🌈
Please send artwork to info@hamiltons.biz
Share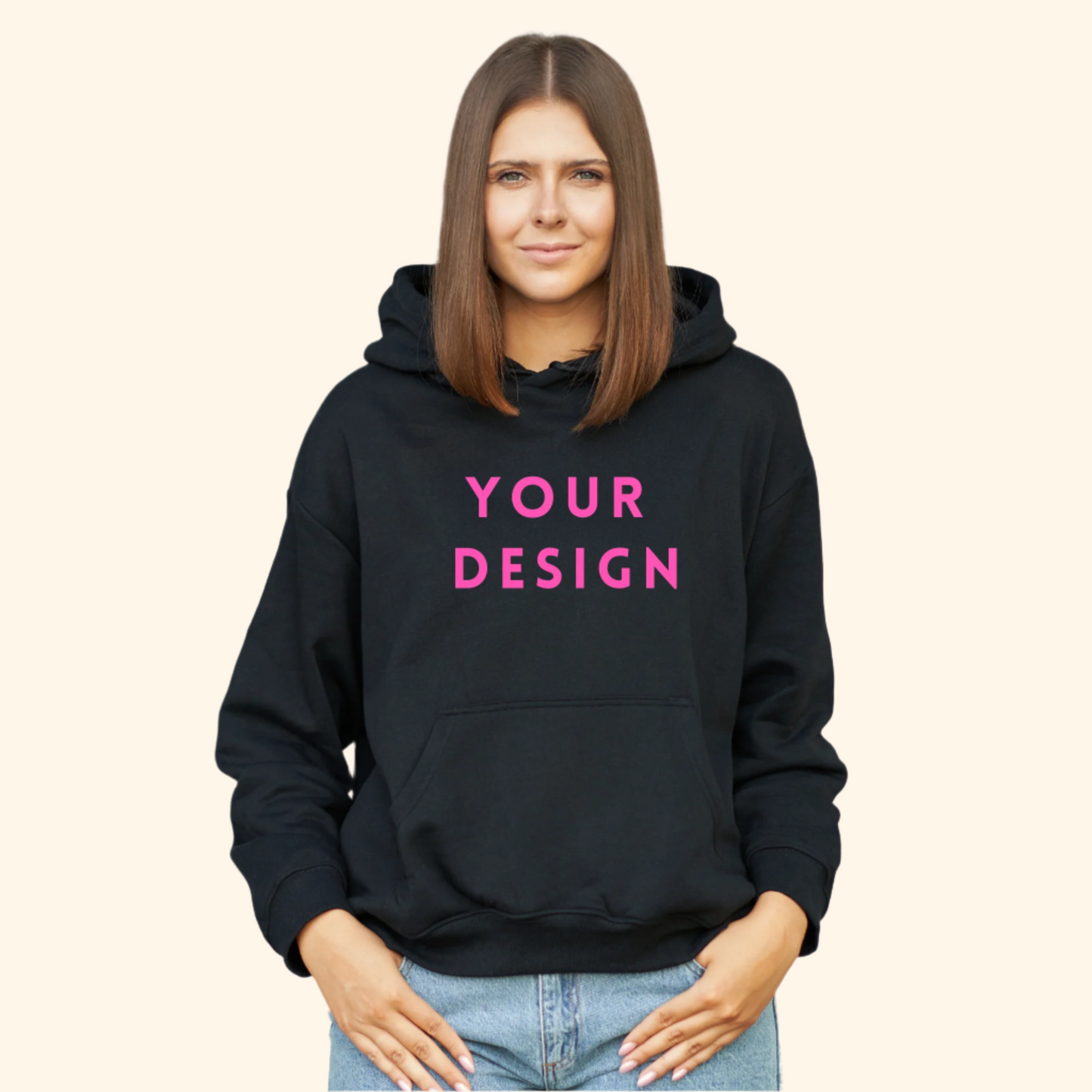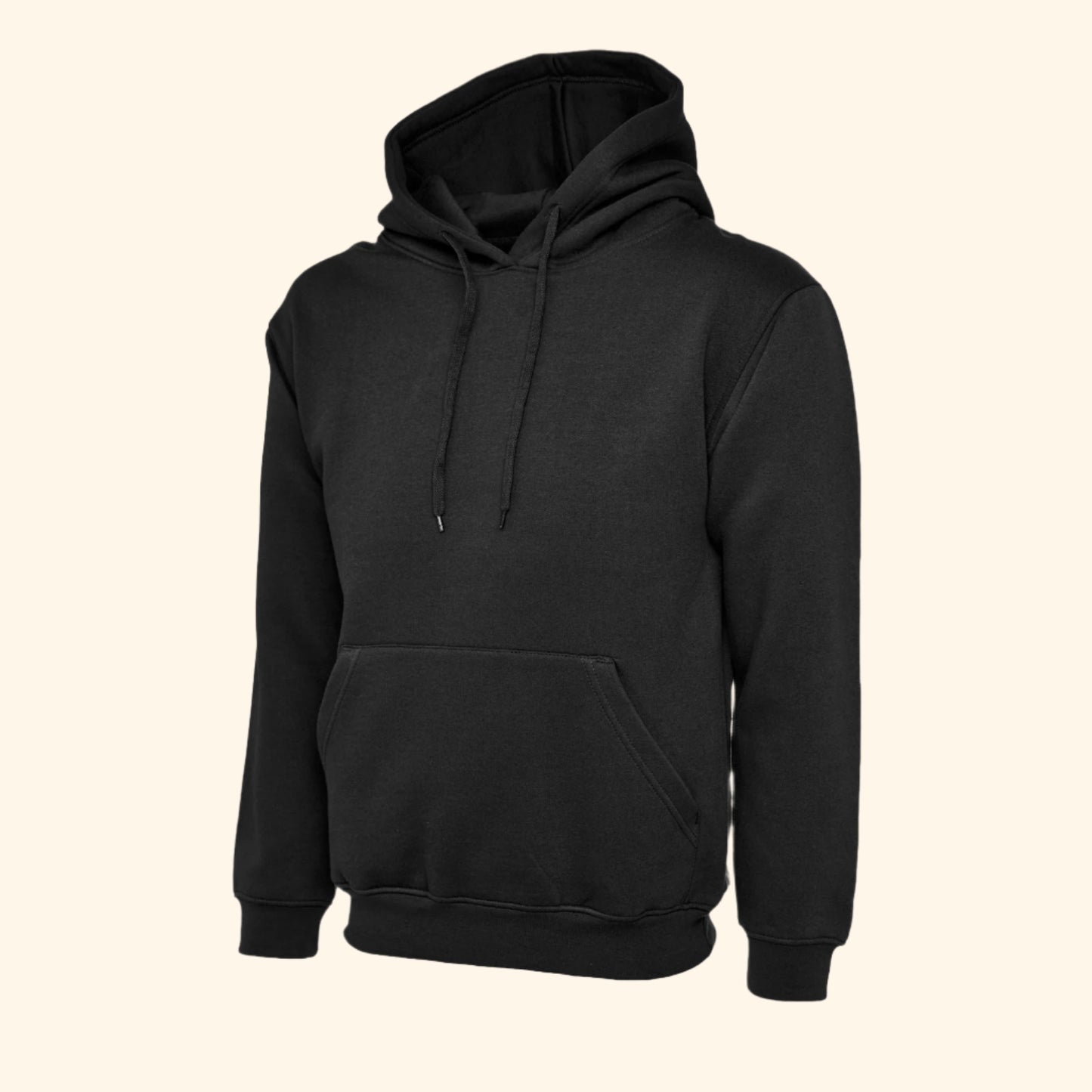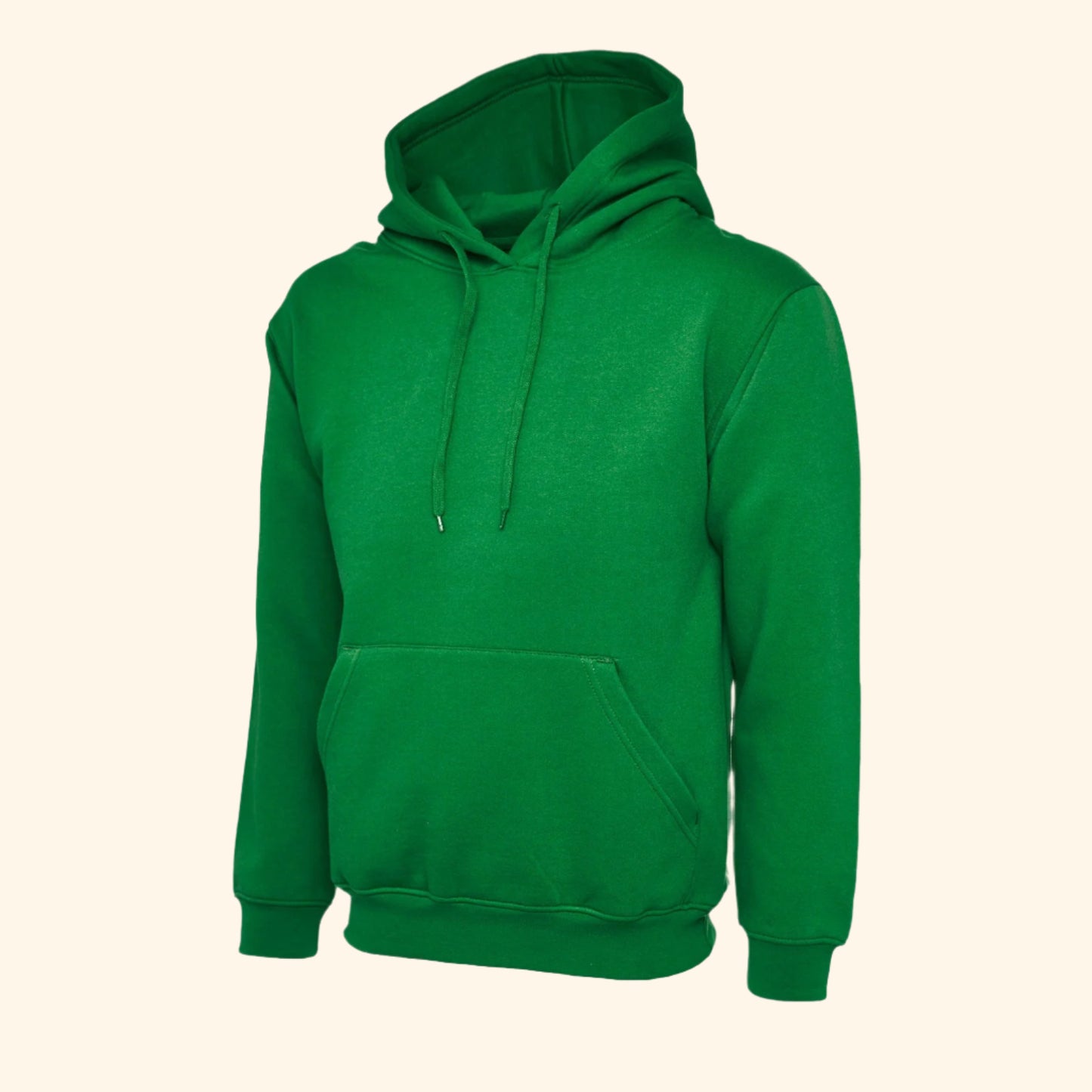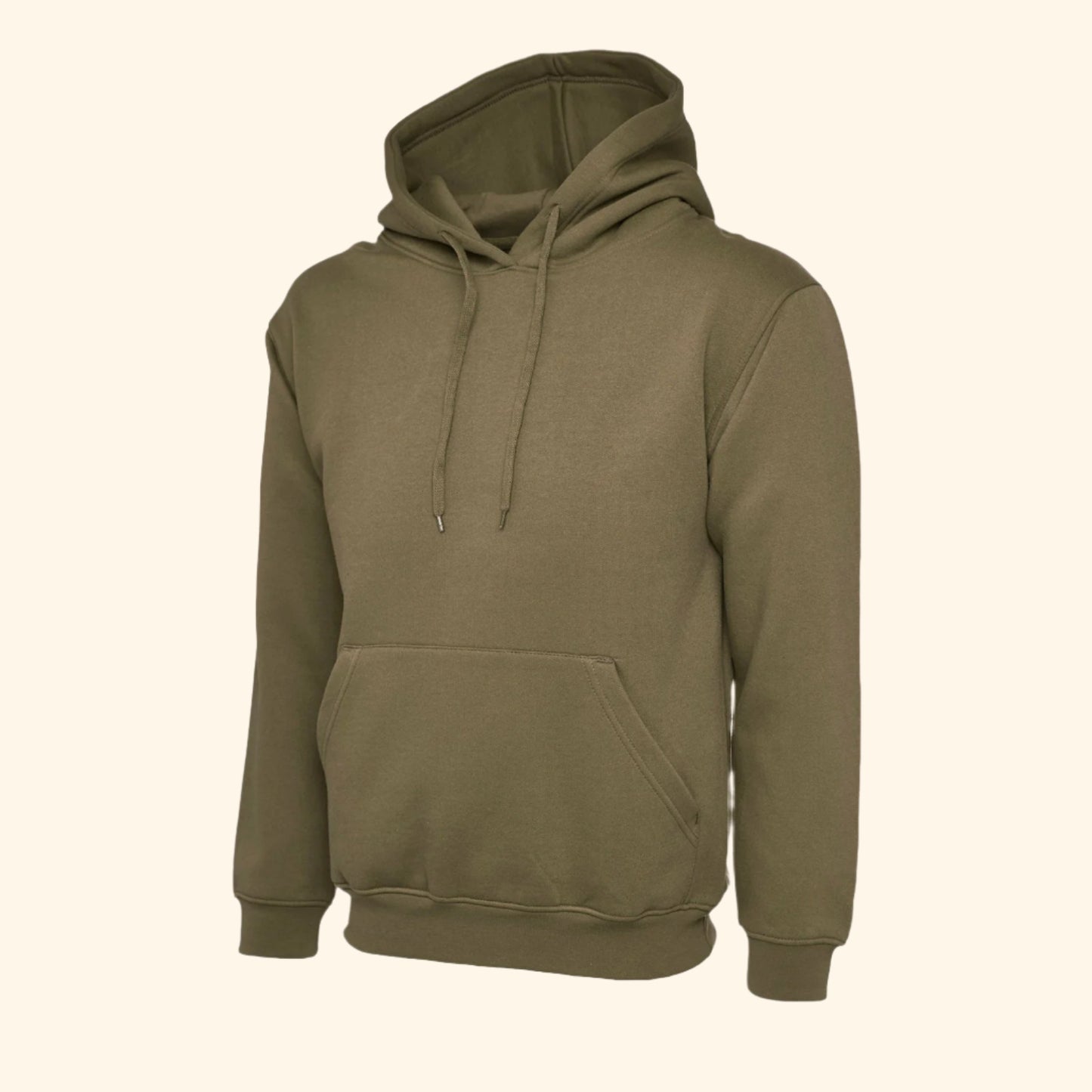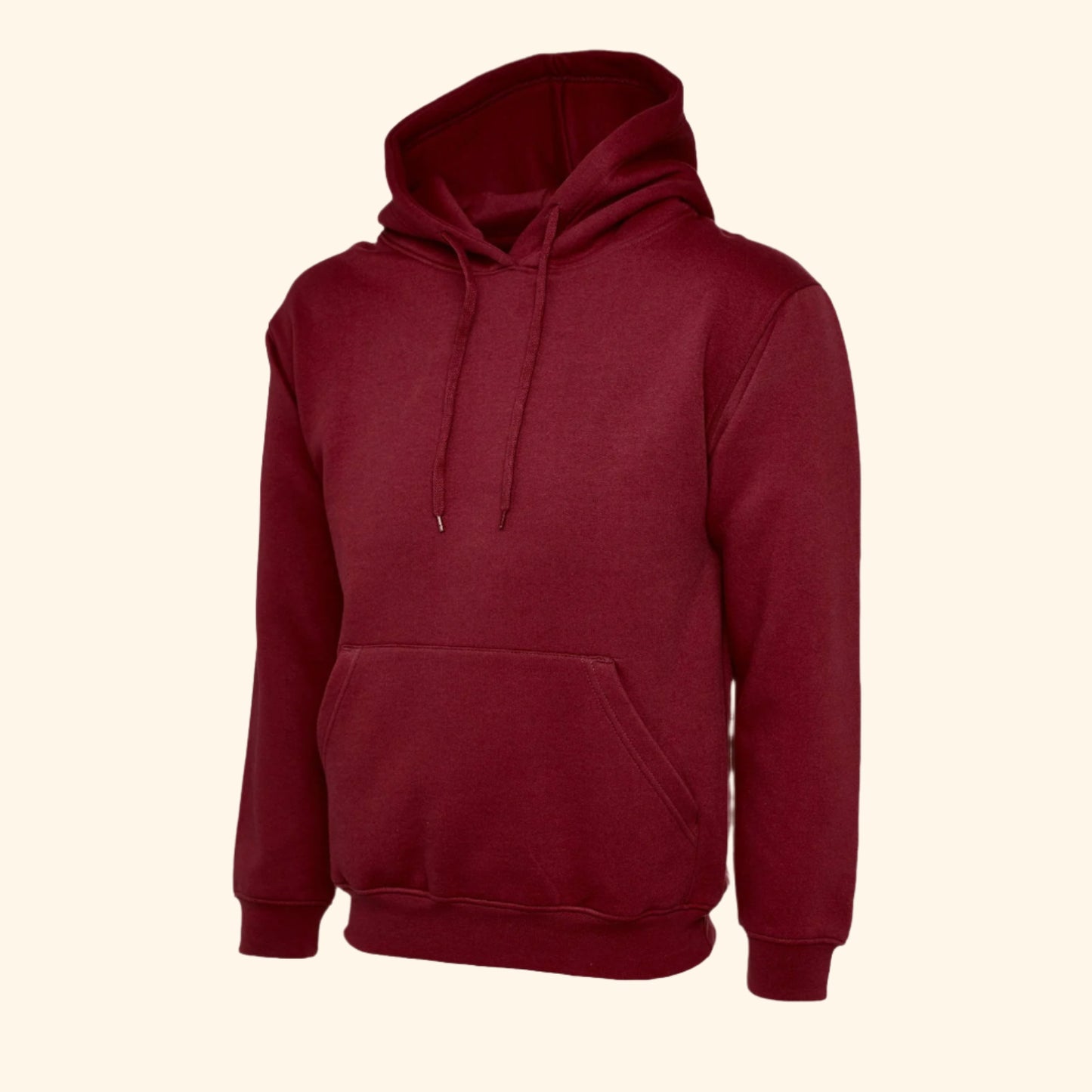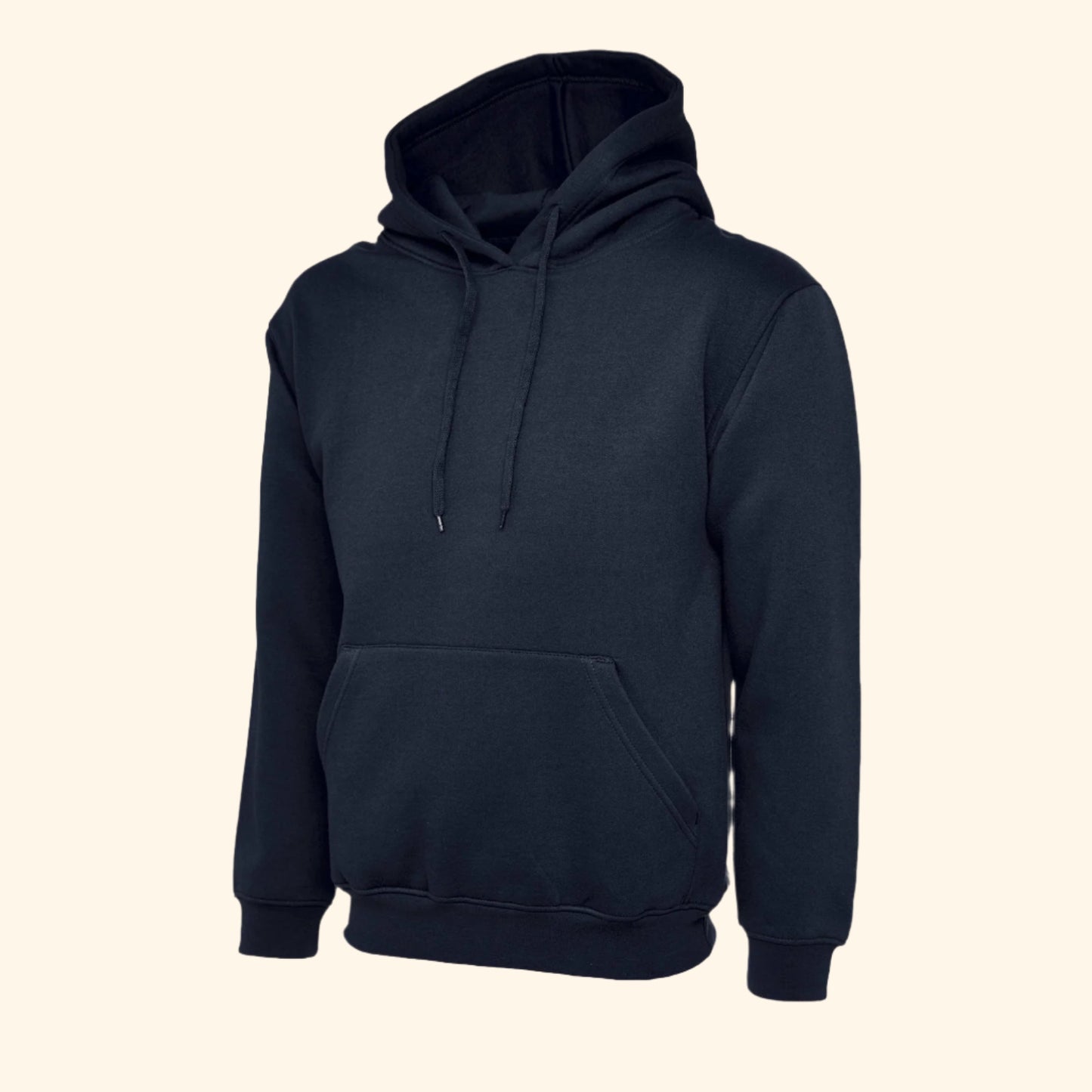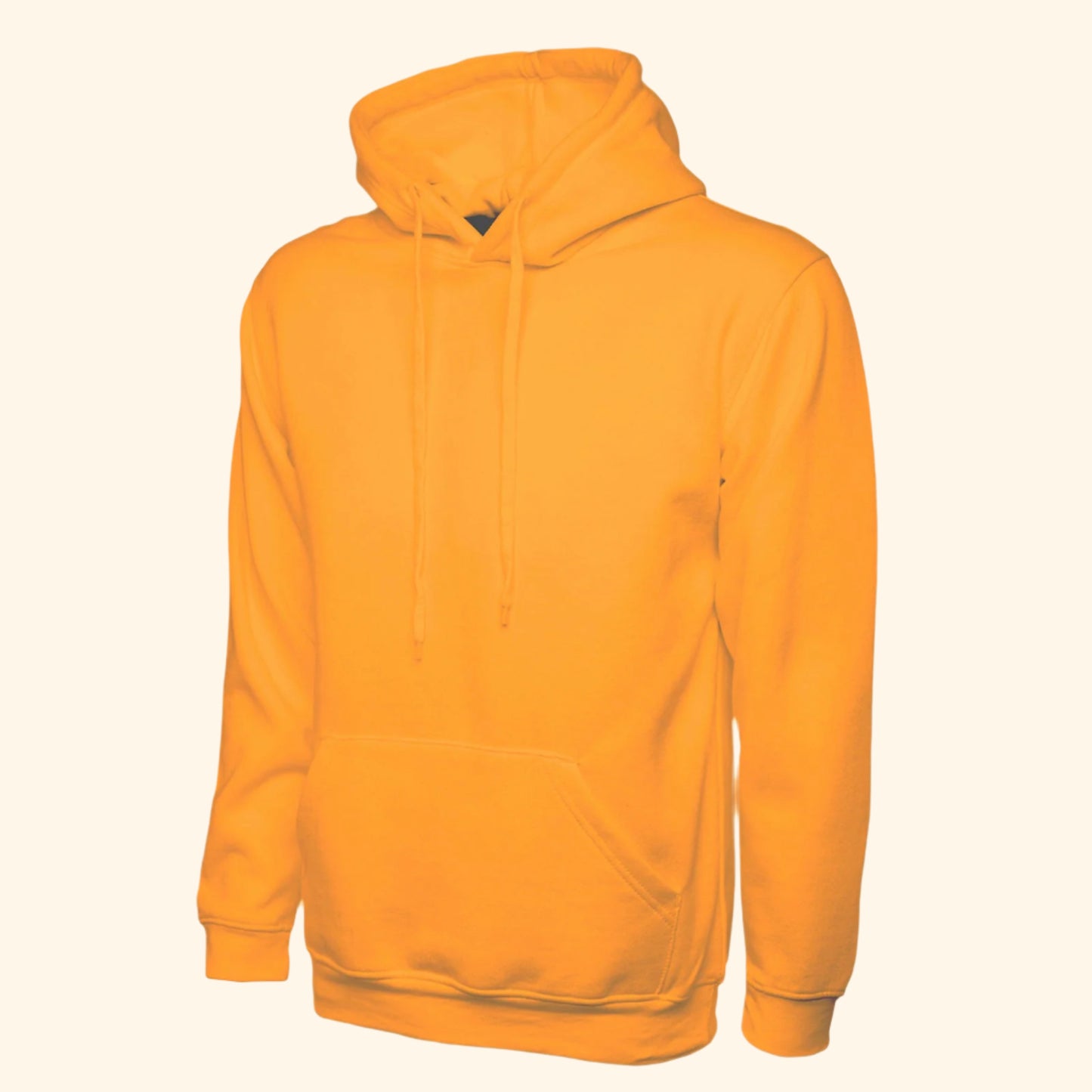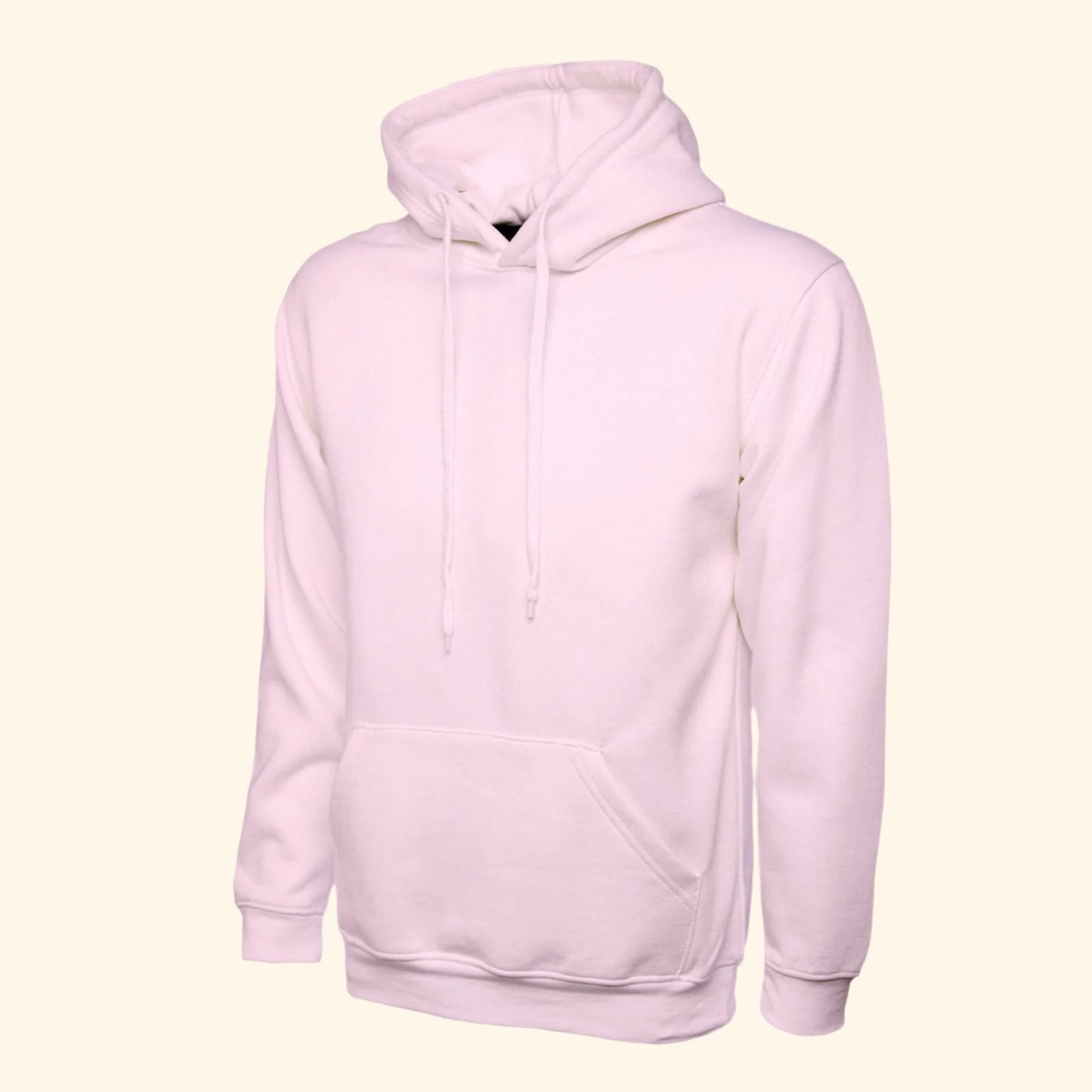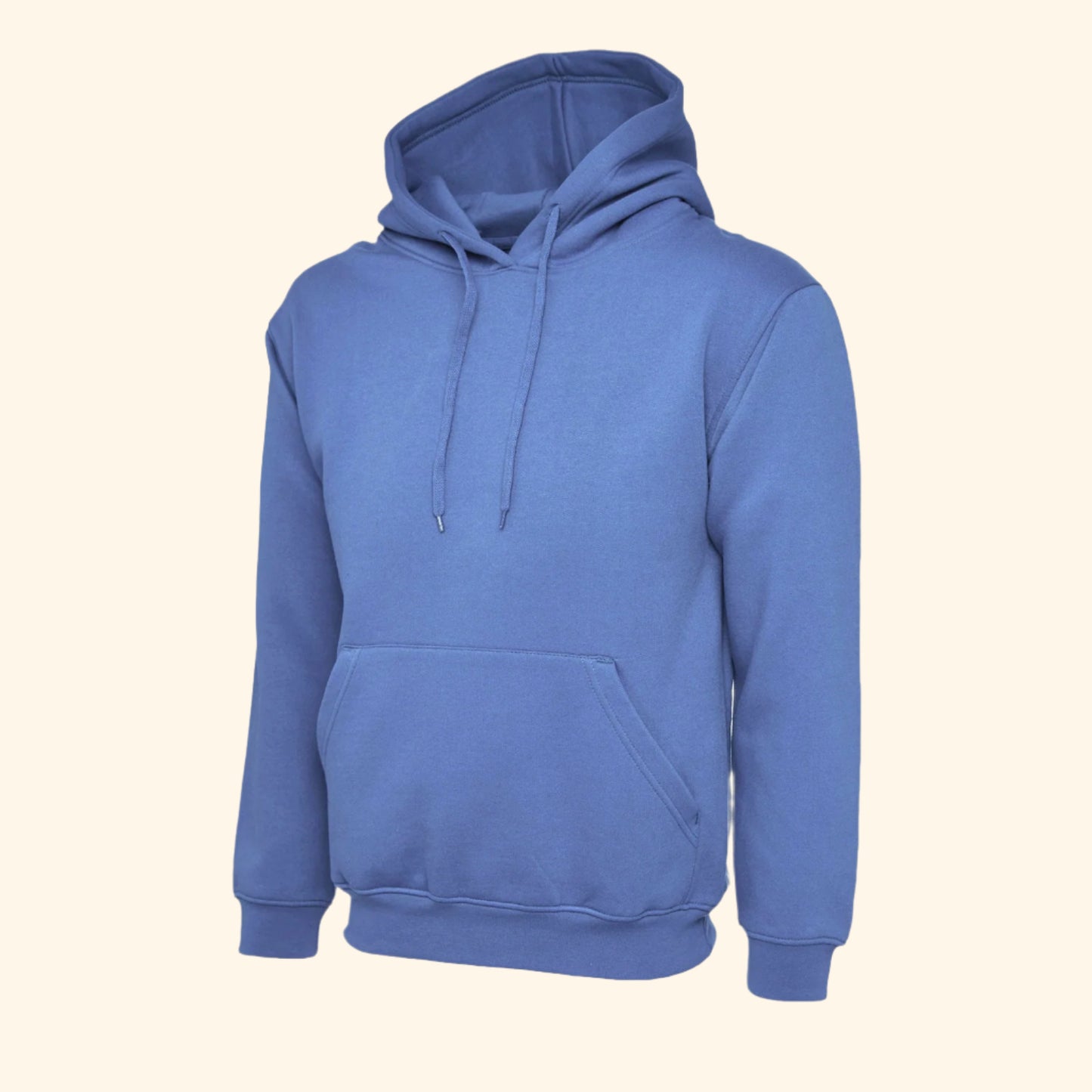 Delivery

Next day delivery available on all in stock plain items and 3-5 day delivery on embroidered or printed items.

Hassle-Free Exchanges

You can swap your items up to 28 days after purchase with no quibbles if they don't fit! Personalised products excluded.